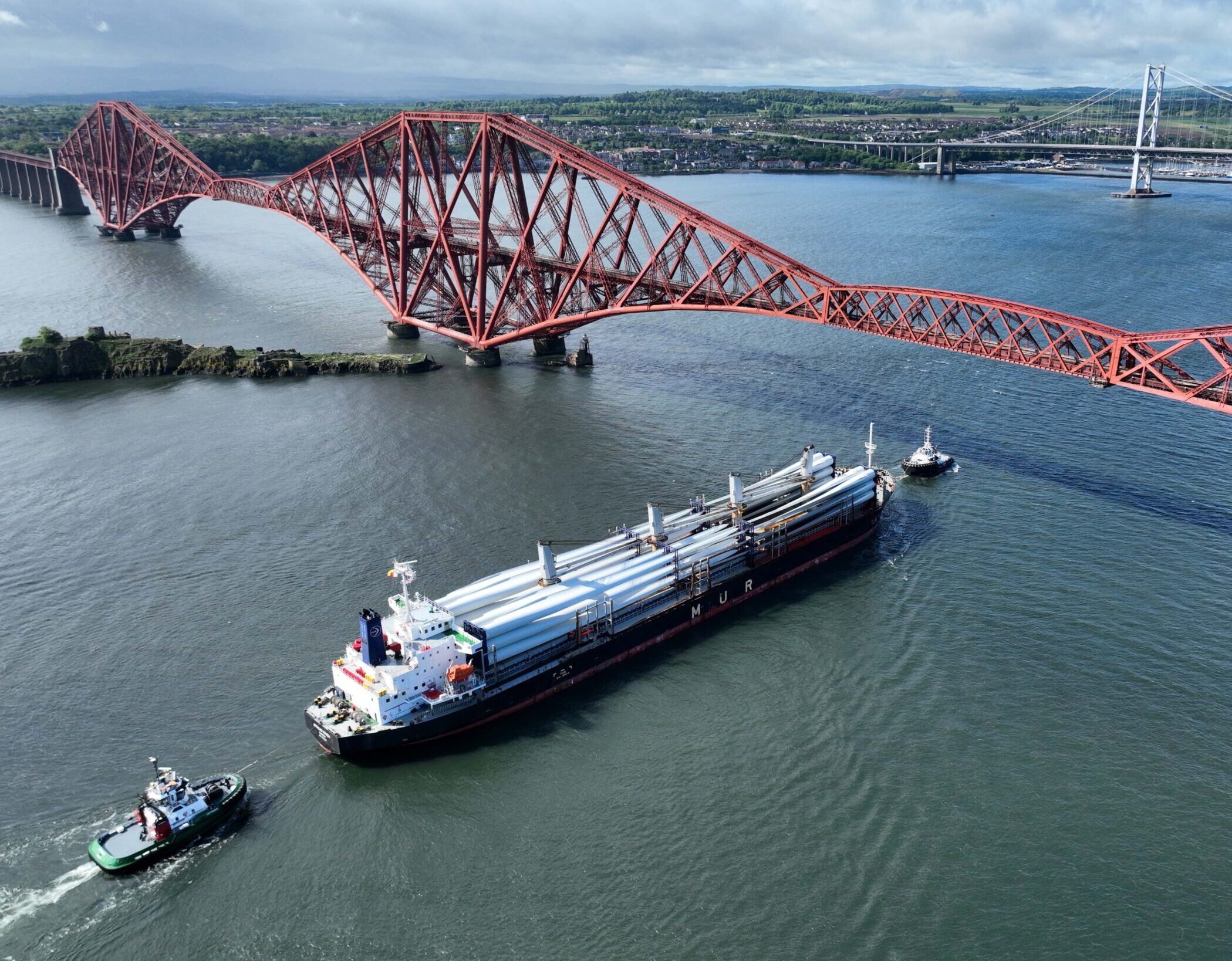 Wind turbine blades arrive in Rosyth from China
The Africa Raven arrives in Rosyth, Scotland, with a shipment of wind turbine blades from the Chinese port of Qinhuangdao.
It's a great example of MUR's ability to use its fleet to take on challenging cargoes. The largest blades now extend to over 100 metres and dry bulk vessels play an important role in the complex global logistics chain that supports this vital industry.
The African Raven started its journey in Qinhuangdao, China, in April 2022. On arrival in the port of Rosyth, the blades will be affixed to wind turbine towers that were transported by another MUR vessel, the African Loon, in March 2022.
In recent years, MUR has built an in-house team of planning, stowage and technical experts who are well-versed in the requirements for these specialist cargoes. This experience and expertise is highly  valued by our wind energy customers.